Trainings & Workshops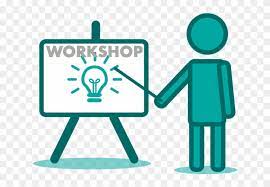 Training across various groups be they academic or non-teaching staff, medical personnel, or ambulance drivers are essential to keep them updated, and ensure standard, predictive coordinated responses in any type of emergencies.
Emergencies could be accidents, injuries, mental health distress, disasters, epidemics, isolated medical emergencies like strokes, as well as in areas of soft skills, hygiene etc.
Knowledge and information is constantly getting updated, as the Covid -19 epidemic has taught us which makes ongoing training and workshops even more essential.
Blue circle have a comprehensive catalogue of training and awareness programs designed for different categories of staff e.g. first aid and disaster management for housekeeping & security staff, kitchen hygiene for canteen staff, mental health awareness sessions for staff & students, skill upgrade sessions for medical staff etc.
Besides standard programs, trainings can be customized against specific requirements, such as isolation and quarantine practices for covid-19 to be adopted by patients and attending medical personnel etc.
Complete school healthcare services
We are India's leading 360° healthcare service provider and take care of your school's complete healthcare requirements. We provide :
Frequently Asked Questions